NaNiTec
Digitalisierung – out of the Box!
Mit NaNiTec sind Sie schon morgen digital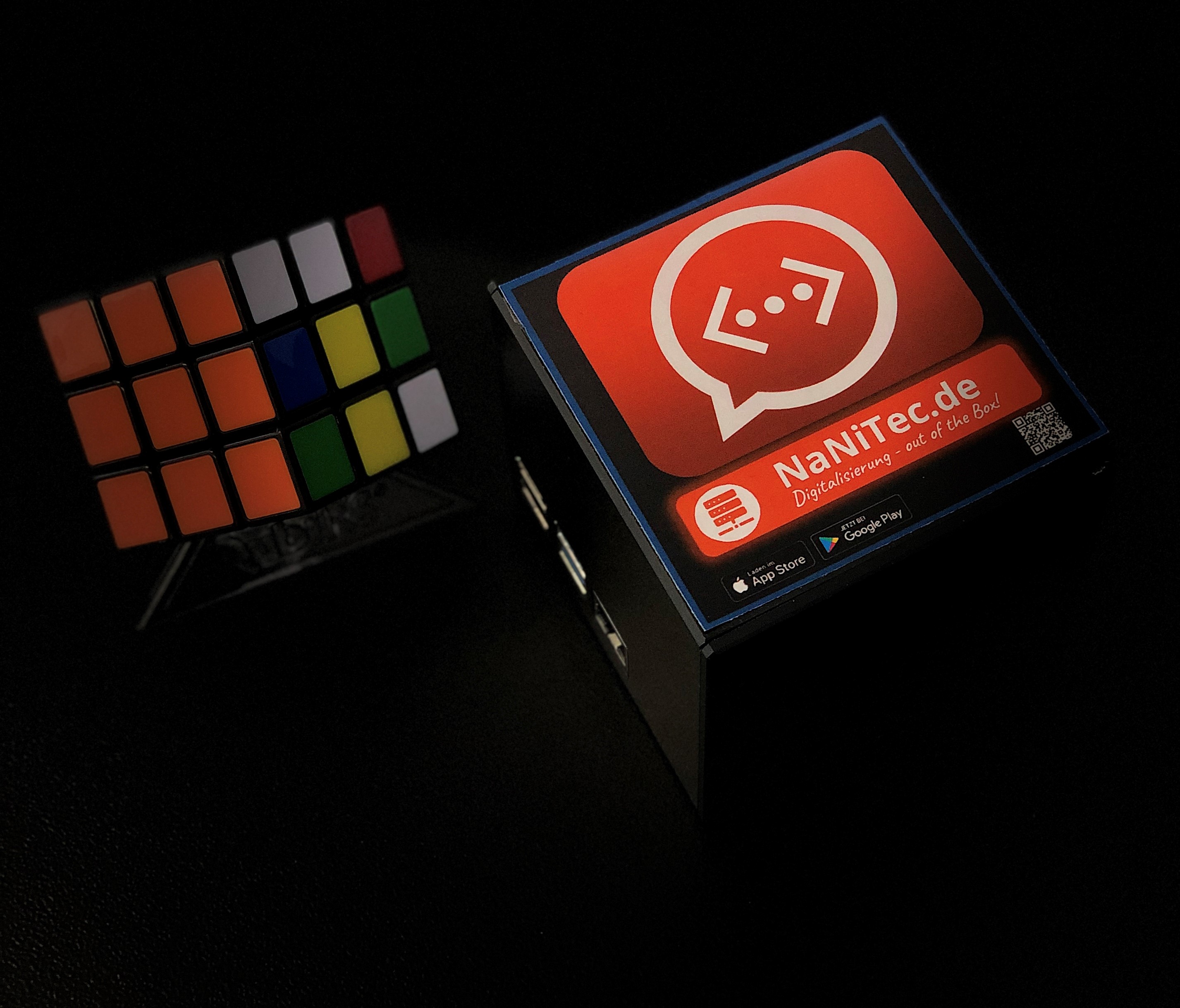 Bei Kartenzahlungen an Ihrer Kasse werden normalerweise die Kunden- und Händler- Belege gedruckt.
Mit NaNiTec werden diese Dokumente digital abgelegt, und nur bei Bedarf ausgedruckt. Sparen Sie Papier und auch Zeit beim Kassier Vorgang.
In unserer Box ist das vollständige ZVT Protokoll implementiert. Sie können über eine vordefinierte Schnittstelle beliebig viele Bezahlterminals anbinden. Dazu muss Ihr Kassensystem lediglich Webserviceanfragen ausführen. Den Rest erledigt NaNiTec für Sie. Sogar die Digitale Ablage der Belege.
Kassenbon digital ablegen
Auch ein Kassen Bon sollte der Umwelt zuliebe lieber digital bleiben. Auch hier bietet NaNiTec eine vordefinierte Schnittstelle. Das Ergebnis ist ein Barcode (QR Code) über das der Kassenbon als PDF Dokument heruntergeladen werden kann.
Es gibt Fälle, wo ein Ausdruck zwingend notwendig wird. Zum Beispiel bei Etiketten im Fertigungsprozess, oder in der Logistik. Auch hier bieten wir mit unser langjährigen Erfahrung Standardlösungen.
Info: Ihre Daten sind in sicheren Händen. Wir hosten alle Anwendungen ausschließlich in deutschen Rechenzentren. Dabei setzen wir auf Partner die Datenschutz ernst nehmen. Genau wie wir.